Thinking about buying a used car? This can be a great option for budget-savvy drivers who aren't looking to lease or invest in a brand new car.
This also means that you're most likely about to dive into hours of research, comparing various makes and models and wondering which dealers you can trust. There tends to be some unknowns associated with used cars – but there doesn't have to be. You'll want to learn as much as possible before signing on the dotted line.
So, what do you need to consider? We'll help you get started.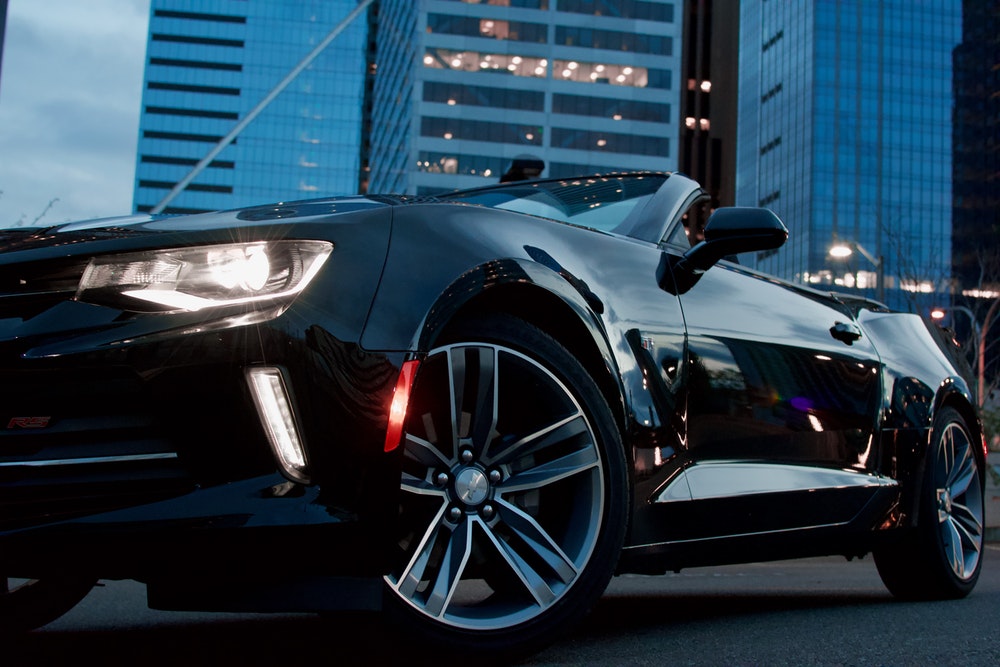 Before you set out to find the car of your dreams, define a clear budget and stick to it.
This can be difficult as you discover the plethora of options and add-ons that exist in the automotive industry, but sticking to your budget will help you quickly narrow your search.
If you scan the interior and exterior of the vehicle and everything looks spotless, don't be so sure.
Even though everything might look right on the outside, the vehicle may have had a rough past. There are websites that can provide you with robust history reports detailing prior damage, odometer readings, and title information.
This is one of the most important steps to take when buying a used car. Ensure that the pre-owned vehicle you're interested in is what it claims to be with our pre-purchase car inspection service.
Our seasoned staff will provide you with a filled out pre-purchase checklist that thoroughly examines the interior, exterior, under the hood, and under the car. Don't skip this step. It's only one hour of labor to ensure that you're making a good investment.
It's not hard to find reviews and reputation reports for auto manufacturers and their various makes and models. There are some websites that provide an abundance of useful resources, from car reviews and manufacturer awards to valuation tools and local dealer inventories.
Whether you're looking for 2017's best-selling SUVs or the 10 coolest cars under $18,000, Kelley Blue Book for example is a one-stop shop for all things auto related.
This one might seem obvious, but it's very important to actually get behind the wheel of a car before you purchase. It could be tempting to quickly jump on what seems like a great deal for your dream car, but it's vital to first see how you as the driver connect with the vehicle on the road.
Does it feel natural and intuitive to drive? Do you feel safe and secure? Are there any blind spots that propose a safety concern? How touchy are the gas and brake pedals? These are just a few questions to consider while you take a pre-owned vehicle for a drive.
At the end of the day, most vehicle purchases, whether pre-owned or brand new, are based on practicality.
Although the fire engine-red sports car might be within your budget, the spacious and safe SUV might be the better option if you have a family or plan on road tripping a lot. Really think through why you need this car, then try not to stray away from practicality even when you stumble upon something edgier.
Whether you plan on taking out a bank loan or financing through the dealership, it's important to keep your financing options in mind while you do your research.
Depending on what type of financing you choose, you could be required to show proof of residency, income, or identity. It all depends on what type of documentation your lender requires, however, it can speed up the buying process if you have these items prepared in advance.
Even though it takes some extra effort, it's imperative to look at the fine print. You may see some vehicles labeled "Certified Used Car," which can imply that it is still covered under the manufacturer's warranty. However, sometimes these vehicles are covered under a third-party warranty or no longer covered at all if older than three or four years.
In the case that the car is no longer covered under a warranty, some individuals opt to buy an extended warranty. This will extend the term from the original warranty and can give you peace of mind if you're nervous about future repairs.
Regardless of what you decide, make sure you thoroughly look into the warranty as well as any signs or language on the vehicle. Some pre-owned cars will have a sign that says "as is." Take note, because this indicates that the dealer is no longer legally responsible for any damage to the car once it's driven off the lot.
Did you know that you need proof of insurance before you buy a used car? This is required before you close the deal and drive off the lot, so make sure this is all squared away.
Some insurance companies allow you to transfer your current coverage to a different vehicle for a short period of time, but these laws vary by state. If you've conducted your research and feel confident about a certain vehicle or two, you'll want to get insurance quotes so you can calculate your potential payment.
"Once you've settled on a few contenders, or if you have made your choice, you can get car insurance quotes by providing the vehicle identification number, or the make and model, to insurance companies. That way, you'll know what you can expect to pay".
Obtaining the car title is a key step in the buying process.
If there is not a loan or lien on the car, the dealership or individual you're purchasing from should provide you with the car title. If you're completing the transaction with an individual, it's important to make sure that the person is the true owner. Check for an ID and ensure that the name matches the name on the title.